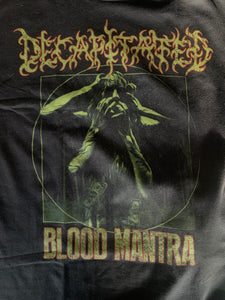 We have unearthed limited quantities of leftover BLOOD MANTRA tour merch from the tours we did in the past years.
PLEASE NOTE THAT EACH T-SHIRT HAS A TOUR DATES (2014/2016).
T-SHIRTS WILL BE SELECTED AT RANDOM. WE CANNOT ACCOMMODATE SPECIAL REQUESTS. NO RETURNS OR EXCHANGES.
Act fast to get the merch before it disappears.